Having known that Samuel Benjamin Bankman-Fried was the 2nd largest donor to the now trashy, criminal puppet president Biden, after donating an estimated $40 Million in the 2020 election cycle, I was admittedly surprised to see him actually get arrested.
Or… maybe not. Seeing as the filthy terrorism and fraud of "the government" folks is all coming crashing down and when on a sinking ship… filthy rats (as they all are) tend to eat each other alive. Poor SBF seems to be a zionist rat thrown under the bus from higher up rats.
Of course when billions of dollars go "missing", someone is going to pay the price.
But, not only arrested and charges by the United States government. He was charged by 2 of its agencies as well namely that Securities and Exchange Commision, and the Commodity Futures Trading Commission. That's charges from 3 separate federal agencies. All of that is in addition to at least 8 other federal complaints he faces from private individuals.
This is the crazy part. One of the most surprising charges in my view is the Campaign Finance Law violation charge he faces for donating too much to "candidates for federal office". Presumably extending from his estimated $5 Million in donations to the president and the PAC's supporting them.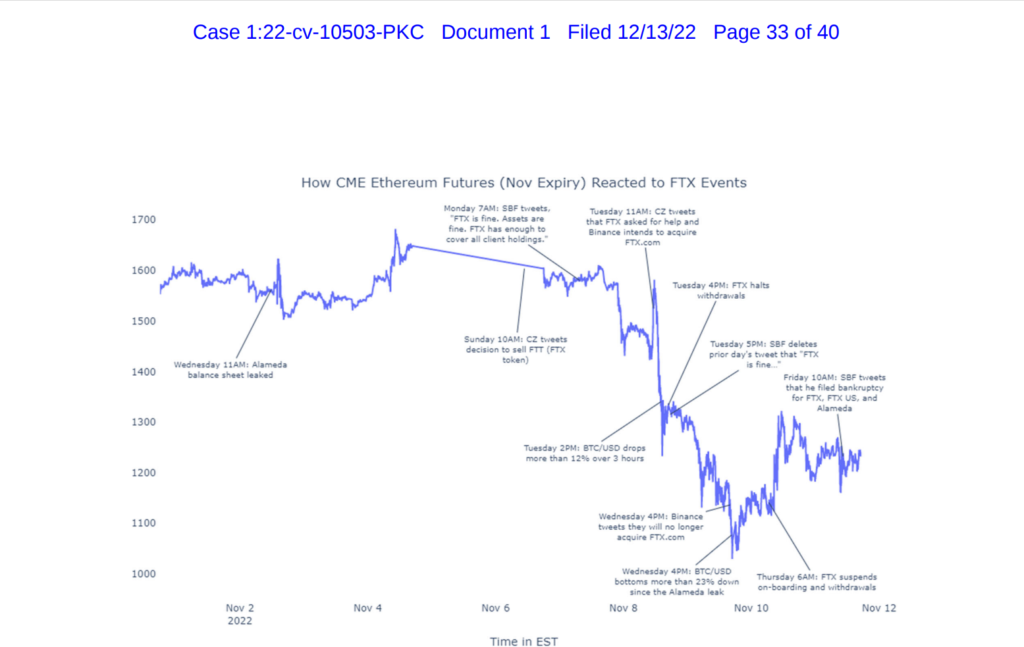 So what charges does SBF now Face?
Samuel Bankman-Fried the founder of FTX Trading LTD. now faces 3 sets of charges from the U.S. Government and 2 of its agencies.
First we will take a look at the 8 charges he faces from the U.S. Federal Government.
The 8 charges SBF faces from the US Government are:
Conspiracy to Commit Wire Fraud on Customers
Wire Fraud on Customers
Conspiracy to Commit Wire Fraud on Lenders
Wire Fraud on Lenders
Conspiracy to Commit Commodities Fraud
Conspiracy to Commit Securities Fraud
Conspiracy to Commit Money Laundering
Conspiracy to Defraud the United States and Violate the Campaign Finance Laws
Ah yes, one of my favorite charges by the federal government was alleged in 6 out of the 8 counts; CONSPIRACY. Perhaps someone should remind the filthy trash in government and corporate media that "conspiracies" are fake and only for crazy folk???
Bankman-Fried's faces 2 complaints from the SEC extending from:
FRAUD IN THE OFFER OR SALE OF SECURITIES
FRAUD IN CONNECTION WITH THE PURCHASE OR SALE OF SECURITIES
And finally, the charges from the Commodity Futures Trading Comision:
FRAUD IN THE OFFER OR SALE OF SECURITIES
FRAUDULENT MISSTATEMENTS OF MATERIAL FACT AND MATERIAL OMISSIONS
In Conclusion: the Charges Against Samuel Bankman-Fried
SBF will undoubtedly face a long legal battle that will be unlikely to end in his favor. Unlike the cryptocurrency charges the SEC levied against Jimmy Watson, it will probably not be a happy ending for SBF.